Olympia: Now and in the Future?
Right now, Olympia's single-family neighborhoods are allowed between 4 to 8 housing units per acre, or 6 to 12 units per acre. Most Olympia neighborhoods actually have net densities of between 5 and 15 units per acre.
The types of housing already allowed in single-family neighborhoods are back yard cottages (ADUs), tiny houses, manufactured homes, 4-unit townhouses, single-family houses and in R-6-12, duplexes.
At right are provisions in Olympia's 2014 Comprehensive Plan about housing. The Comp Plan guides what the City should and shouldn't do with its ordinances and codes.
A Zillow survey in 2016 found that, on the west coast, 82% of home buyers and 47% of renters preferred a single-family house. Why would this be? Most people enjoy the amenities of a single-family home: sunlight, a yard for kids, dogs or gardens, a community, etc.
People who move into single-family neighborhoods aren't necessarily wealthy. Some buy starter homes, which they fix up slowly over the years. It becomes their only way to build a nest egg. Some rent houses with others: they each have a room, the per-occupant rent can be cheaper, and they enjoy the assets a house brings.
With so many people (42% in Olympia) unable to afford rents above $1100, and a severe shortage of housing in that range, some governments have decided that allowing large multifamily housing units in these neighborhoods will solve the problem of unaffordability. In reality, they don't, at least for the 42%.
Owners of single-family housing who don't see this as a solution, and recognize the damage it could do, have been called NIMBYS, elitists, racists, and anti-renter. Most people living in single-family neighborhoods are open to densification and infill of housing around the same heights, sizes and styles of surrounding houses (not boxes). The older-lower-income neighborhoods with the most renters and cheapest real estate will be the ones where this new multi-family development will occur.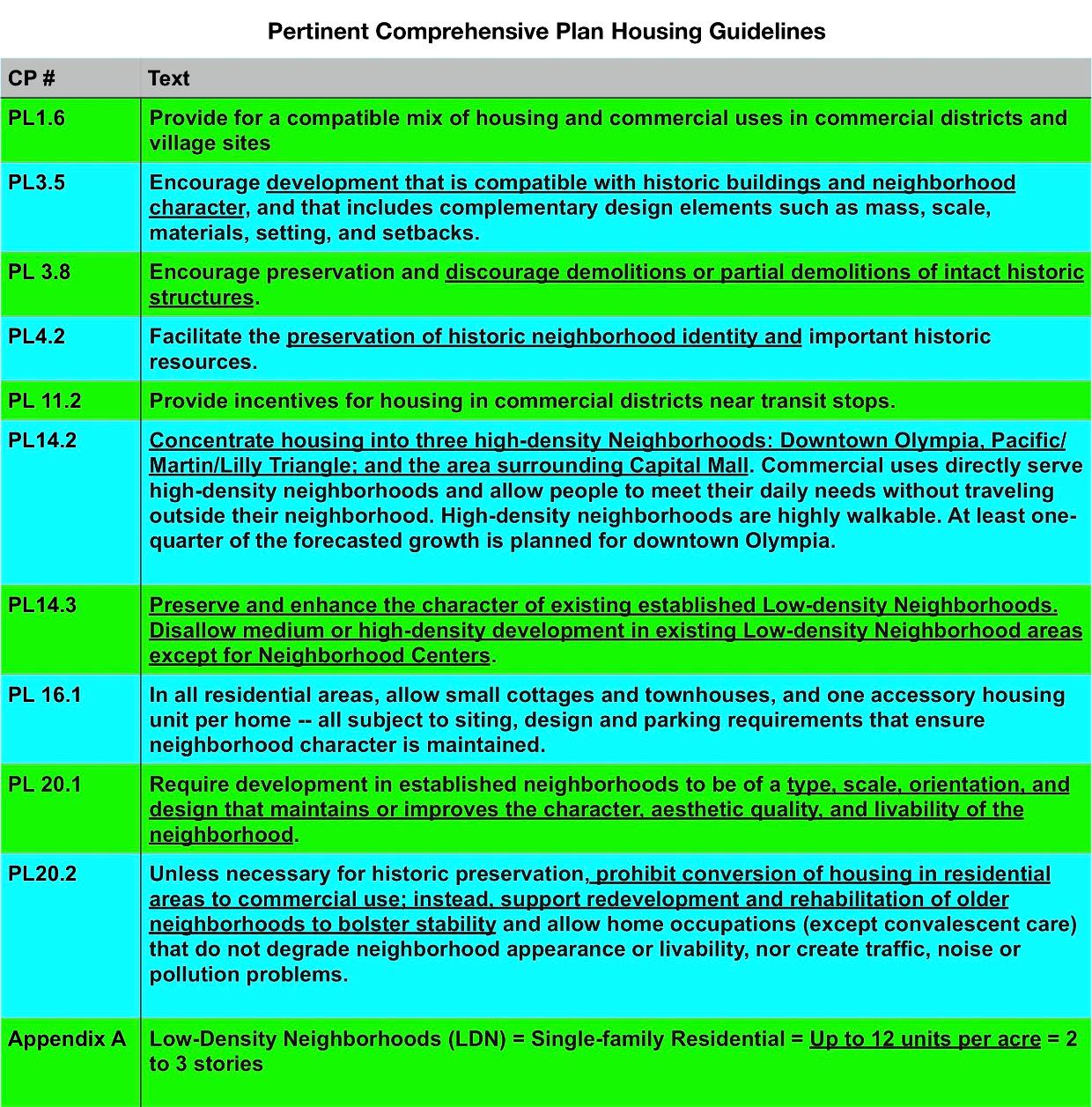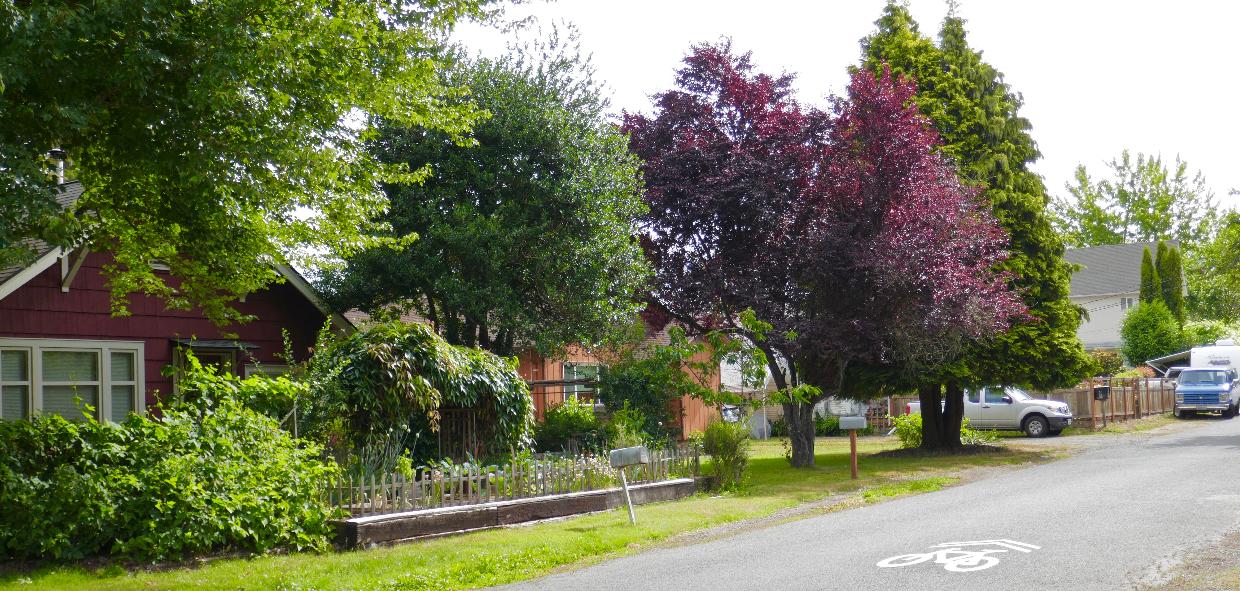 OLYMPIA: HOW IT COULD BE
Missing Middle housing was coined by Dan Parolek, a California architect. He intended to increase density in single-family neighborhoods and create a larger variety of housing in these neighborhoods. He thought this would also increase affordable housing and diversity of neighborhoods. Although density and variety would definitely increase, no proof was given that diversity and overall affordability would improve (it doesn't). But all over the country, Parolek's philosophy has been accepted and implemented. Basically, it's a plan to eliminate single-family neighborhoods, a concept which many cities have openly accepted (Minneapolis). Missing Middle in practice seems designed to make the lives of builders and investors easier, and to increase cities' tax base, but not to better the lives of current residents.
What new kinds of housing does Parolek think should be added to single-family neighborhoods? Fourplexes, triplexes, 12-unit townhouses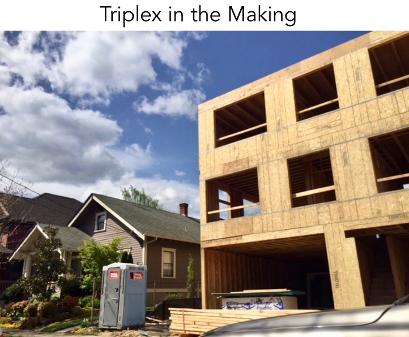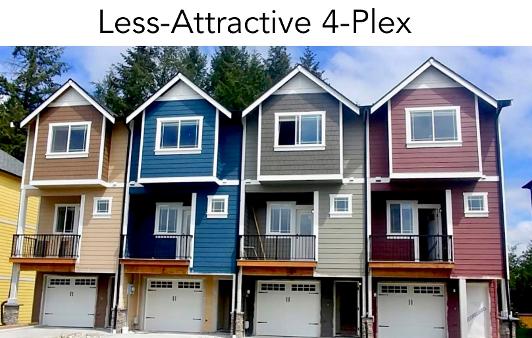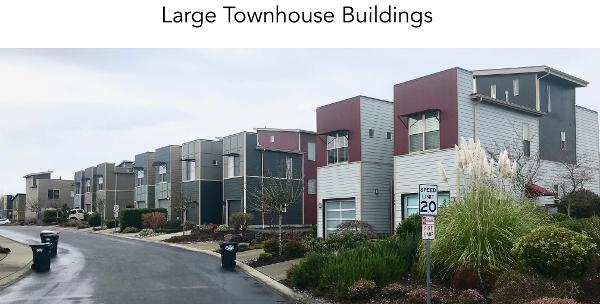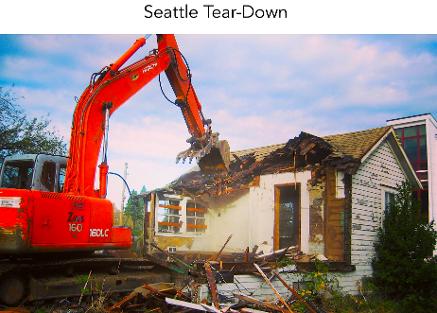 Clearly, allowing higher-profit, large multifamily buildings into these neighborhoods often means older, cheaper housing has to be bought and torn down. It also means the new apartments created cost more than the housing replaced. Also, today like never before, international real estate investment groups and Wall Street funds are the increasingly the entities buying, razing and replacing these houses. Surrounding houses' prices and rents then go up because they, too, could be converted to higher-profit housing. Former residents can no longer afford to live there, starter homes disappear, and we edge towards being a nation of renters. This is not speculation: see the Facts and Sources page.
© Copyright Olympians for Smart Development and Livable Neighborhoods